Give your acts a platform to drop the mic
It's called centre stage for a reason and your audience is going to be looking to it for the exceptional. Whether it's for the biggest acts, an intimate ceremony or a corporate conference, staging should fit the environment and not overwhelm an audience. Create an experience to amaze.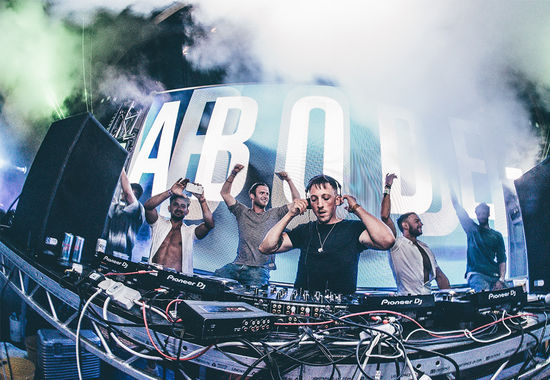 Take centre stage
iEffects are experienced in designing and building stages for events of all sizes - from centre stage to backstage facilities or private podiums for wedding nuptials.
Our wealth of knowledge for stage design stems from over a decade of experience and hundreds of events. Whether your concept is simple or bespoke, we've got the expertise to make your idea reality.
Read a case study
Chris and the team at iEffects provided a first class service in helping to successfully produce this multi stage festival. An uncomplicated approach combined with flexibility meant that what they promised was what was supplied. They listened, understood and delivered the perfect solution for the event with maximum attention to detail and a minimum of fuss.
Simon Ward - Pro-Aktiv
Make it one to remember
No matter the event - from monumental club nights, electrifying festivals, corporate conferences with a difference, weddings to remember and world-class entertainment at sea - we're here to help you deliver the exceptional.
Want to talk?
No matter the challenge we will talk you through the options available in sound, lighting, video, special effects and staging. We have over a decade's experience and the expertise to make your event extra special.
Contact us
Got skills?
Already got the expertise but need to get your hands on the gear? No problem. We can hire anything you need to make your event one to remember. Get in touch to talk about equipment hire.
Get a quote