Amaze and energise with special effects
Sometimes an event needs that little bit extra for a truly unforgettable and spectacular experience for its audience. Special effects lift a production to new heights and create an atmosphere of excitement and euphoria.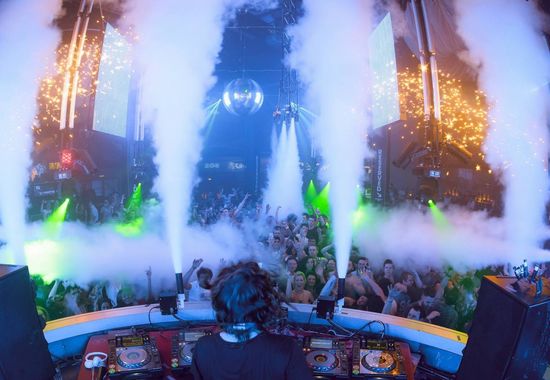 Ignite the feeling
iEffects has a team of experienced special effects engineers that design breathtaking and dramatic highlights during your event. If you're looking to light it up with pyrotechnics, celebrate the hour with a balloon and confetti drop or streamer reveals, illuminate the sky with fireworks and full colour laser shows, turn it up with Co2 jets or flame effects, we've got it covered.
Always healthy and safety considered and planned - no matter the effect we'll get your audience's attention.
Read a case study >
Make it one to remember
No matter the event - from monumental club nights, electrifying festivals, corporate conferences with a difference, weddings to remember and world-class entertainment at sea - we're here to help you deliver the exceptional. Whether you're delivering a conference, crafting a club night, organising a festival in a forest or looking for ways to enhance a wedding - we can turn your ideas into reality.
iEffects have years of experience in delivering unforgettable events...
Want to talk?
No matter the challenge we will talk you through the options available in sound, lighting, video, special effects and staging. We have over a decade's experience and the expertise to make your event extra special.
Contact us
Got skills?
Already got the expertise but need to get your hands on the gear? No problem. We can hire anything you need to make your event one to remember. Get in touch to talk about equipment hire.
Get a quote