Impressive lighting design
Whether lighting commercially or for corporate events, it's become a massive part of creating impressive and memorable experiences for audiences. Constructing and designing lighting setups involves considerable planning to architect striking light shows that evoke emotion and build hype.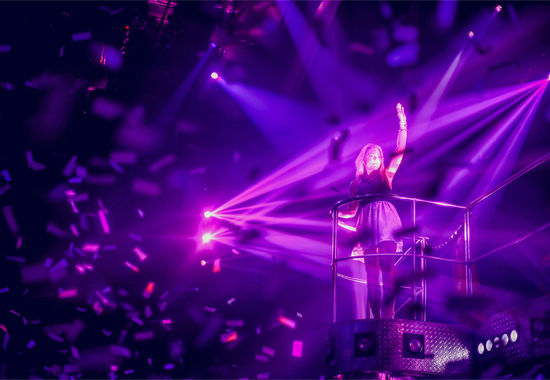 We know how to light it up
iEffects creates lighting shows for legendary DJs and acts who tour worldwide and work with the biggest brands out there. We've supplied lighting shows for 15,000 cap festivals as well as multiple theatre shows.
No matter what atmosphere you're trying to create, with our experience and knowledge, we can design and achieve subtle illumination to light shows with maximum impact.

Read a case study
Make it one to remember
No matter the event - from monumental club nights, electrifying festivals, corporate conferences with a difference, weddings to remember and world-class entertainment at sea - we're here to help you deliver the exceptional.
iEffects have years of experience in delivering unforgettable events...
Want to talk?
No matter the challenge we will talk you through the options available in sound, lighting, video, special effects and staging. We have over a decade's experience and the expertise to make your event extra special.
Contact us
Got skills?
Already got the expertise but need to get your hands on the gear? No problem. We can hire anything you need to make your event one to remember. Get in touch to talk about equipment hire.
Get a quote