Anchored

Anchored provide world-class entertainment and are committed to bringing the best Urban and House acts to their events every year.
It's home to the most unforgettable entertainment at sea and Anchored 2018 sailed from Barcelona, Corsica, Palma and Ibiza, to create limitless memories and phenomenal entertainment.

With spellbinding panoramic views of the ocean and incredible chic interior, Anchored needed an explosive set alongside the hottest artists performing around the top deck pool party. An outdoor environment and travelling at sea meant there needed to be no complications or issues, that's why anchored got in touch with iEffects.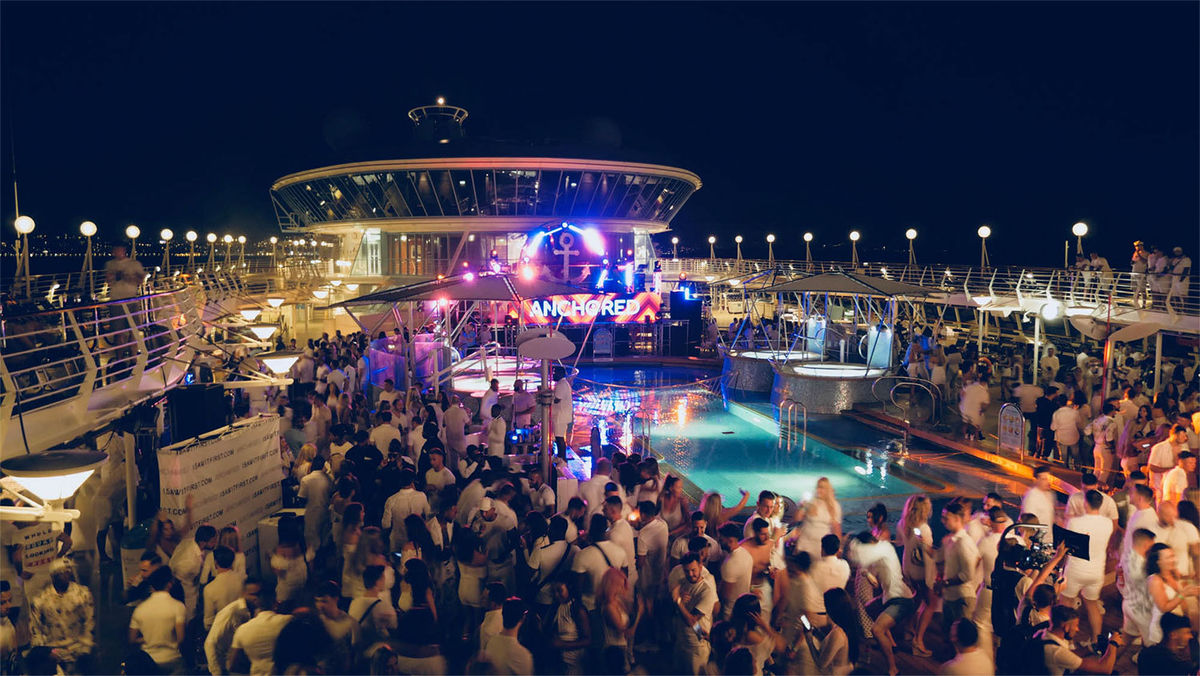 Unbelievable experiences
Anchored came to iEffects for conceptual ideas, design and engineering for the cruise's spectacular poolside parties. We provided them with a full solution - lighting, sound, video, staging and special effects - to make their event an unbelievable experience for all of the guests onboard.
After our initial visit to the cruise liner, we set to designing and architecting light shows and staging around the space in CAD to understand the environment and simulate our light compositions for 6-nights across the Mediterranean.
Quality never compromised

Due to the size of the space and the outdoor area, we set up delay stacks to ensure there was even coverage across the deck and sound quality was never compromised, making sure the event was unforgettable for all the right reasons.
When it came to special effects we knew that going big was going to make for an unimaginable experience. The iEffects team set up Co2 jets, Sparkulars (pyrotechnics), 14 Watt RGB lasers and blue diode beam bars to give a nightclub feel in the open air.
Creating momentous events
We used a team of 6 from iEffects and brought 10 local crew members onto the ship with us for monitoring the equipment, sound engineering and guaranteeing there was never a problem with the onboard entertainment equipment and staging.
As our second year supporting Anchored with their luxurious cruise, it made for an even bigger and better experience than the last, and we can only imagine 2019 is going to be even more momentous.
We have used iEffects for a couple of years and we wouldn't dream of going anywhere else. The one thing you want when you have a huge scale event is to know that your tech team can handle the job and they make that side of the operation complete plain sailing.
Jacqueline Voss Wood - Anchored