Staging for Nottingham Independents Festival
30th June, 2018
Celebrating all that's great about Nottingham
In June 2018 we worked alongside the Nottingham Independents Festival who celebrated all that's great about Nottingham's creative and unique independent scene.
The festival itself was centred around four independent hubs each with its own theme.
The event was open to the public which meant setting up the stages we provided, whilst pedestrians had full access to the areas we were working within. It was no problem, however, and we set up a stage just outside of Broadmarsh Centre where bands played throughout the day and provided sound equipment for the performances.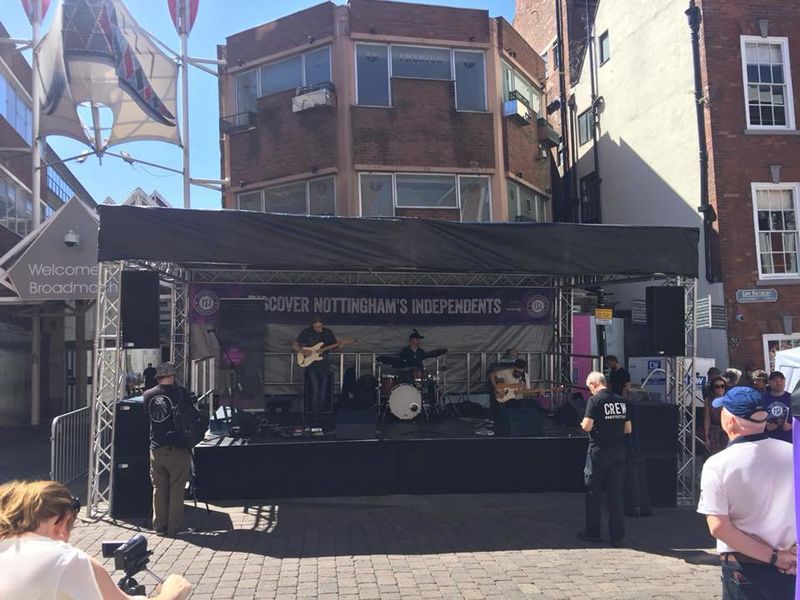 We also set up a small sound system in Hockley to be used throughout the day for one of their events, as well as a second, smaller stage that was built in Trinity Square where family events and activities were held.